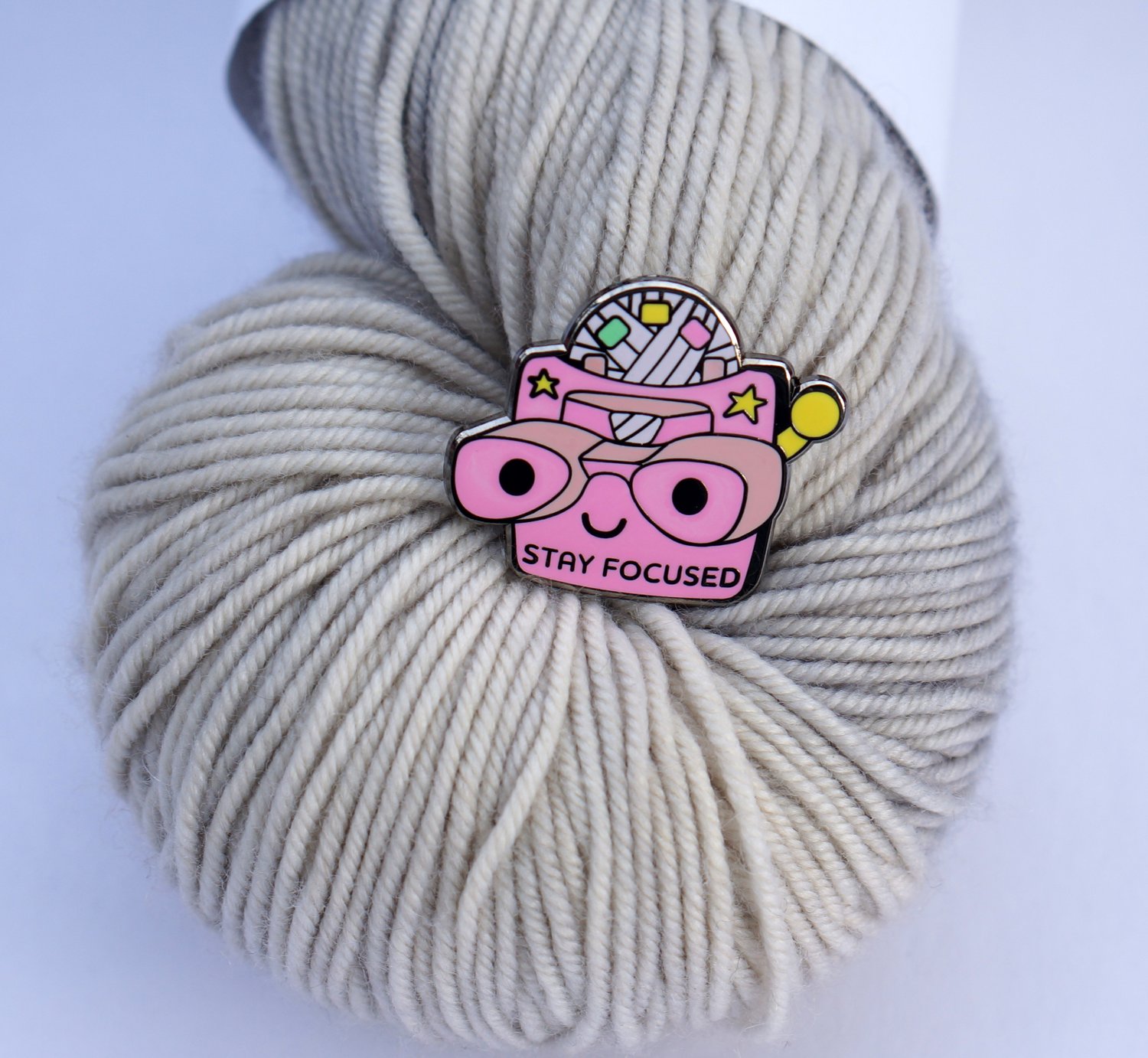 Did you have a viewfinder growing up? I loved that thing! Whether you are a process or a project knitter, nothing like a little reminder to stay strong and focused on that WIP!
Part of the I Heart the 80's collection, this pin is designed with crafters in mind, but it's so dang cute it would be a great addition to any pin collection, especially if you are a child of the 80s or love all things 80s.
This pin measures 1.24 inches. It is made with the highest quality nickel plated hard enamel and comes with black rubber clutch.