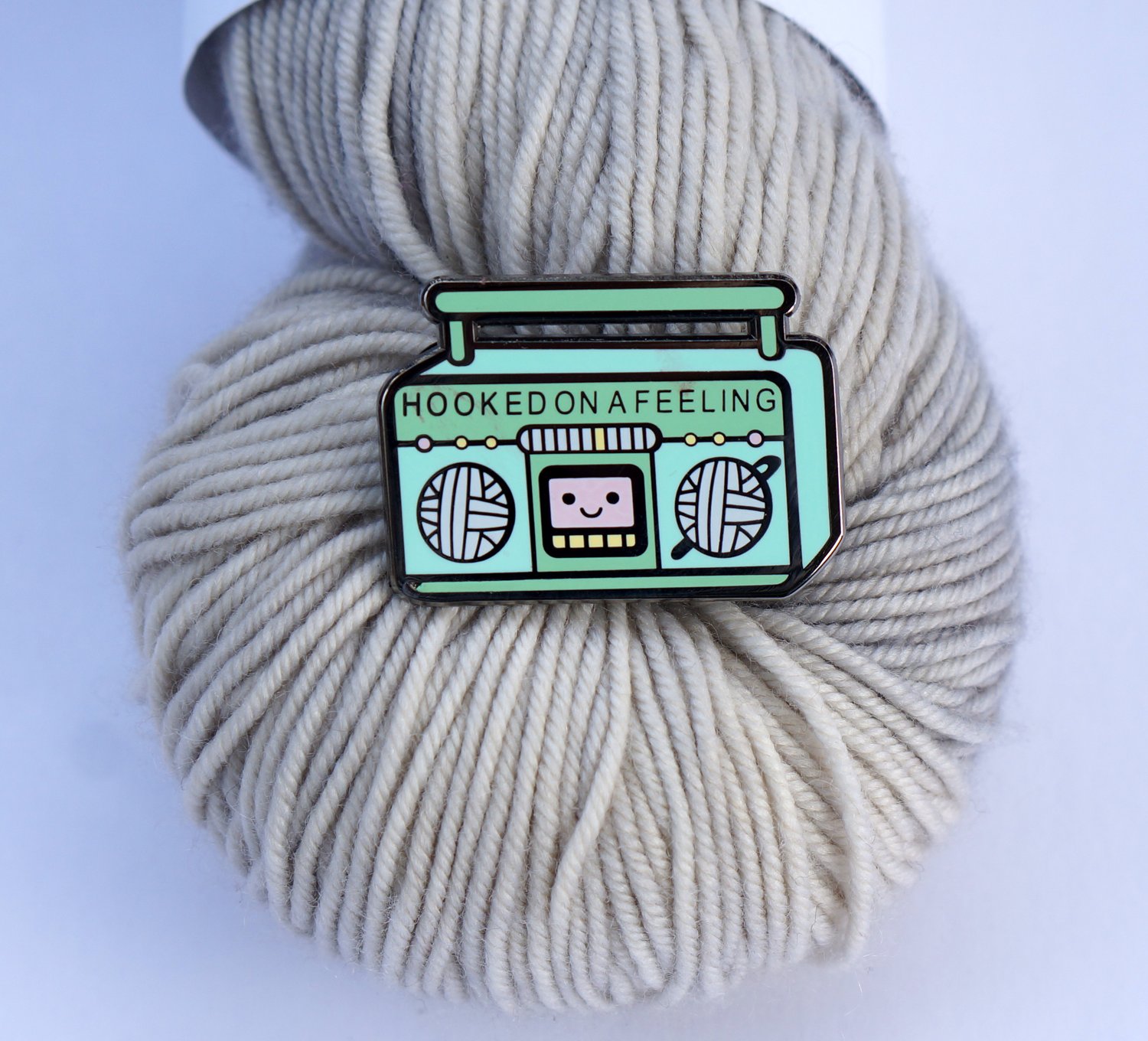 When I was growing up in the '80s, these Sharp boomboxes were so popular. I begged my mother for one, but she didn't get the memo that I needed the PINK one not the basic black one. :-) Apparently it also came in MINT! If I had known that I would have probably begged her for one in this color as well.
Part of the I heart the 80's collection, this pin is designed with crocheters in mind, but it's so dang cute it would be a great addition to any pin collection, especially if you are a child of the 80s or love all things 80s.
This pin measures 1.5 inches. It is made with the highest quality nickel plated hard enamel and comes with a black rubber clutch.