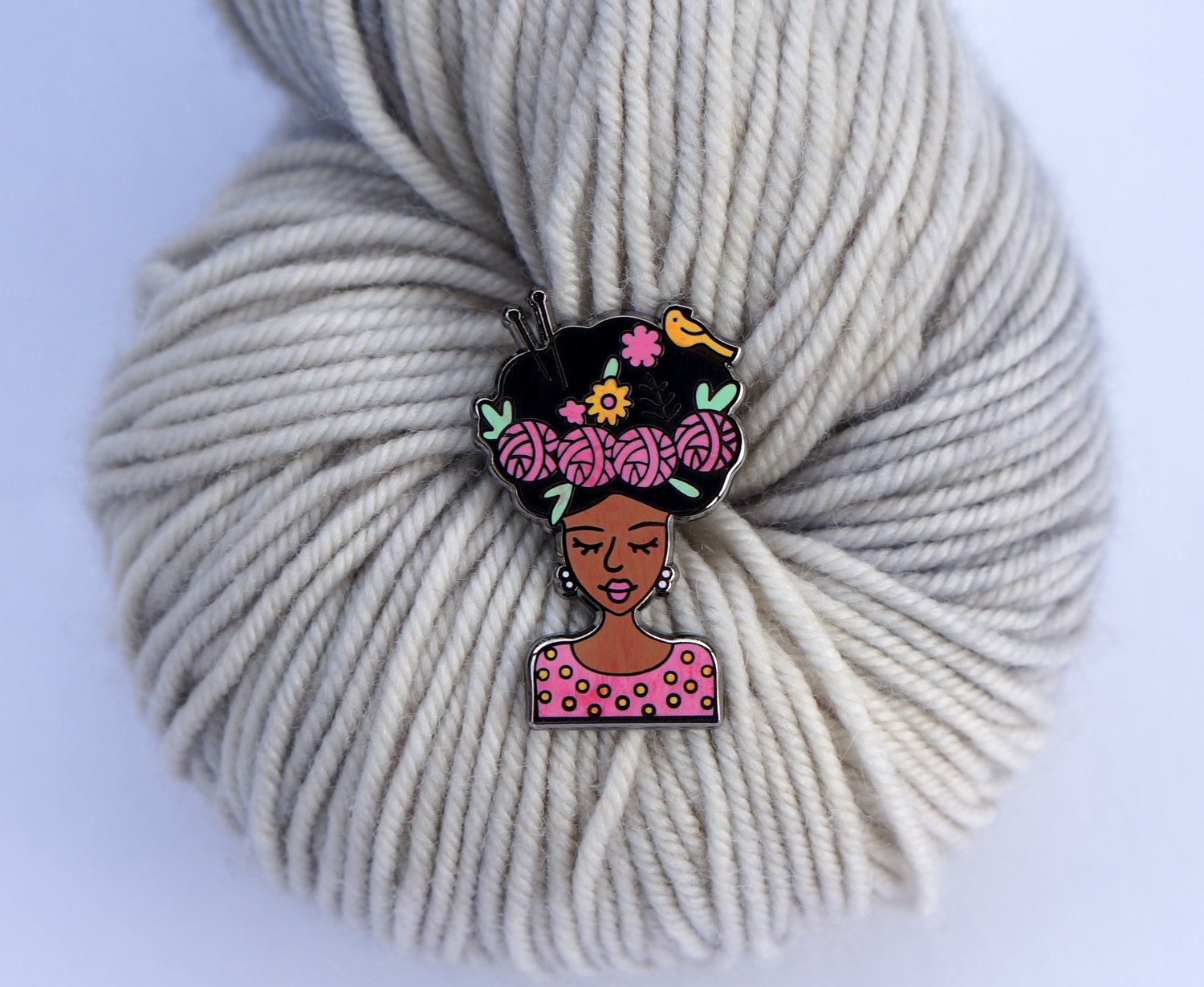 Follow Your Bliss Enamel Pin
Knitting is my therapy, my zen, my happy place.
This updated enamel pin features a girl with a crown of flowers in her hair with knitting needles and a bird on it.
This pin measures 1.24 inches. It is made with the highest quality nickel plated hard enamel and pink rubber clutch.