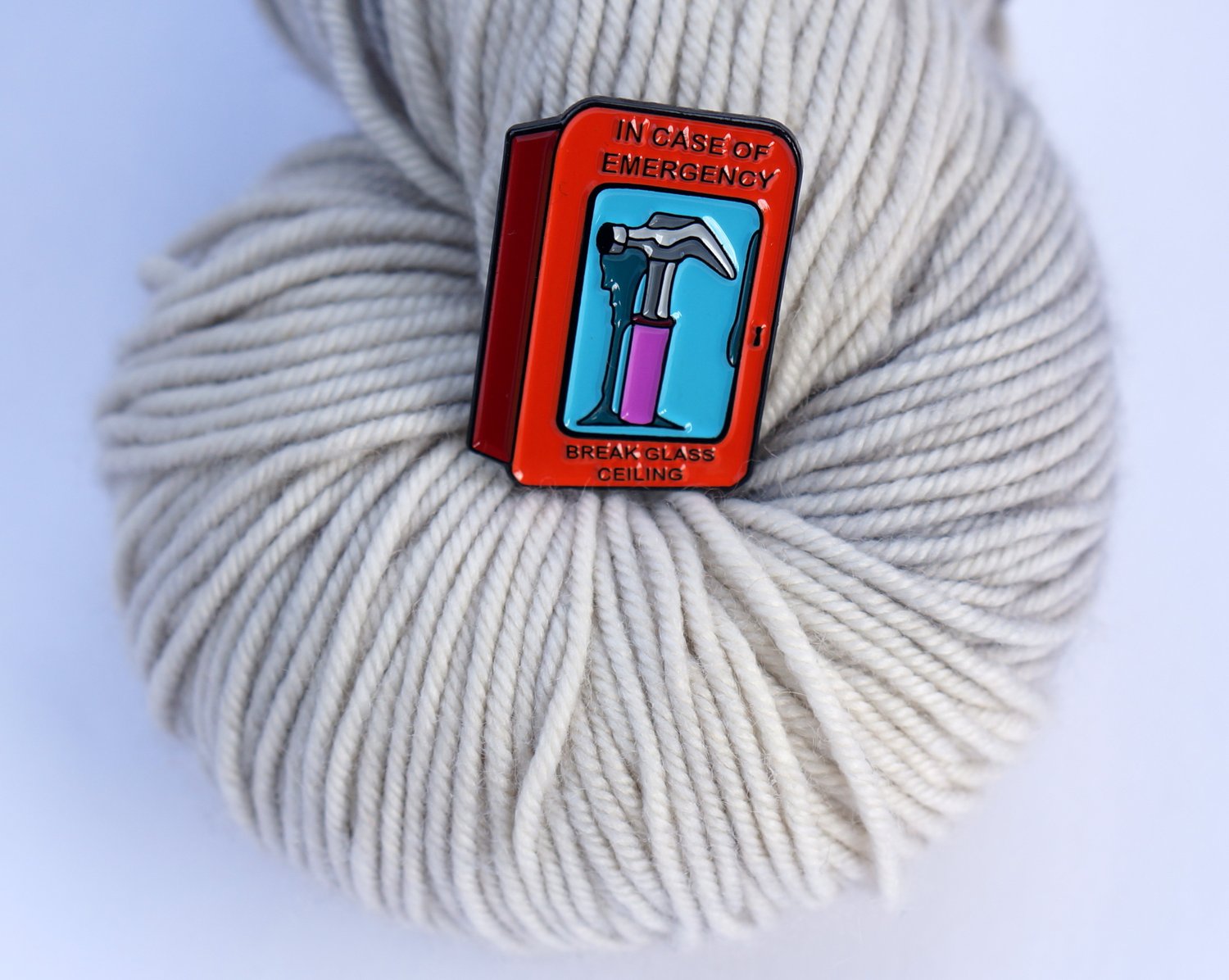 Break Glass Ceiling Enamel Pin
Context: As you know, our current US government is passing policies and nominating officials who set back the progress made to the rights of women, LGBTQIA, and minorities. As the midterms draw near, there is a lot of talk about the blue wave, but have seen the pink wave. The percentage of women running for office has me feeling optimistic. $3 of each pin sale will be donated to liberal women candidates running for public office.
This enamel pin is 1.24 inches in diameter, made with a hard enamel with a black rubber clutch.