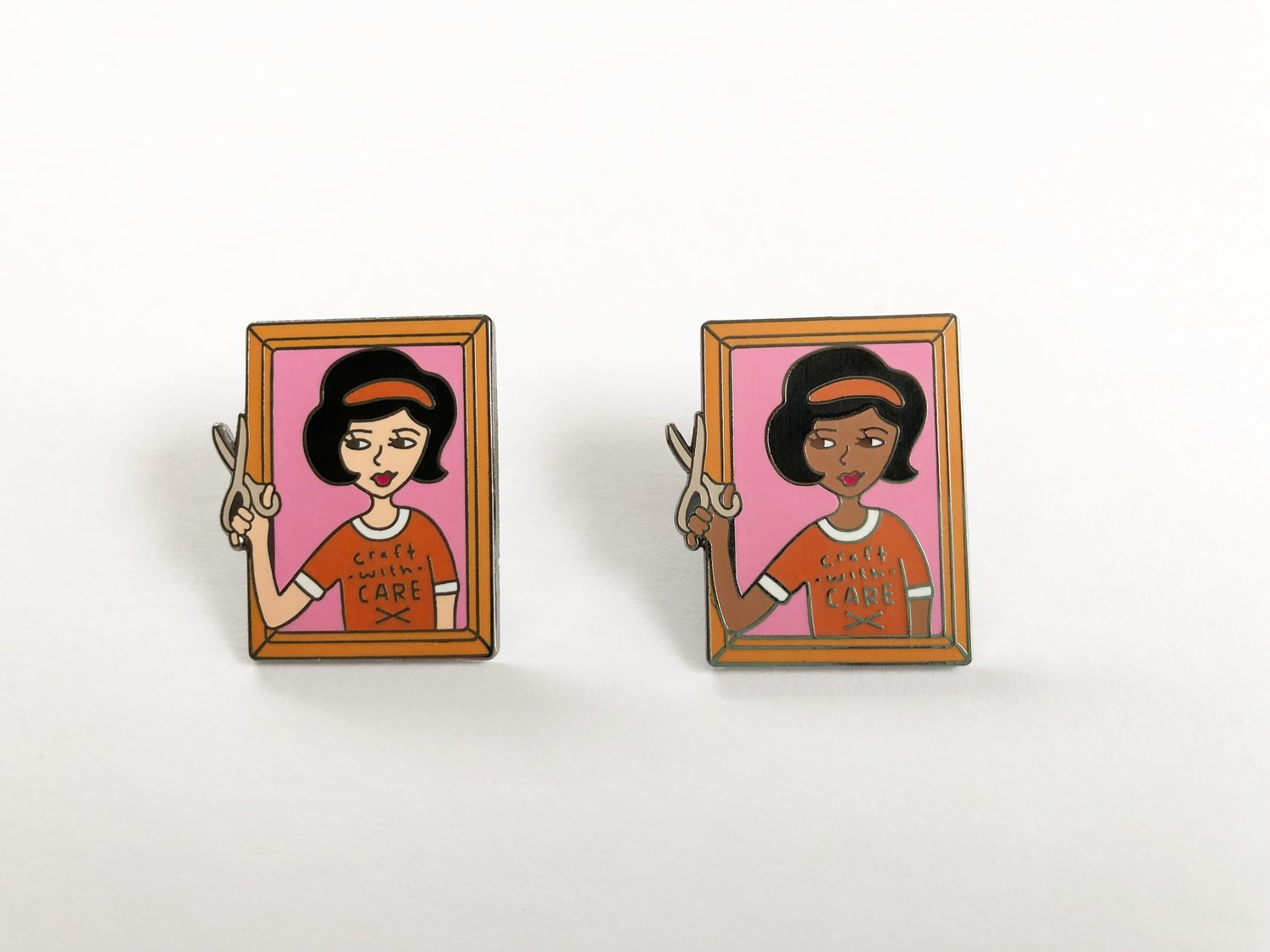 This pin was created last year during the Kavanaugh hearing and also the government making garbage moves on the regular. I like the double entendre- whether it's taking the time to make a well-crafted project or the act of crafting as a form of activism.
This is the first enamel pin where I've chosen to produce it in two skin tones. I've shied away from this in the past, because I wanted to be respectful in how I was offering diverse products - simply changing the skin color didn't seem like enough to me. A lot of thought was put into this, ensuring that the hairstyle would work well on both skin tones. If you're wondering, the image was inspired by 'girl groups' in the 60s such as Aretha Franklin and Lesley Gore. (Turns out that History of Rock n Roll class in college ended up being useful after all!)
$2 of every non-wholesale purchase will be donated to charity.
1.25 inch enamel pin.