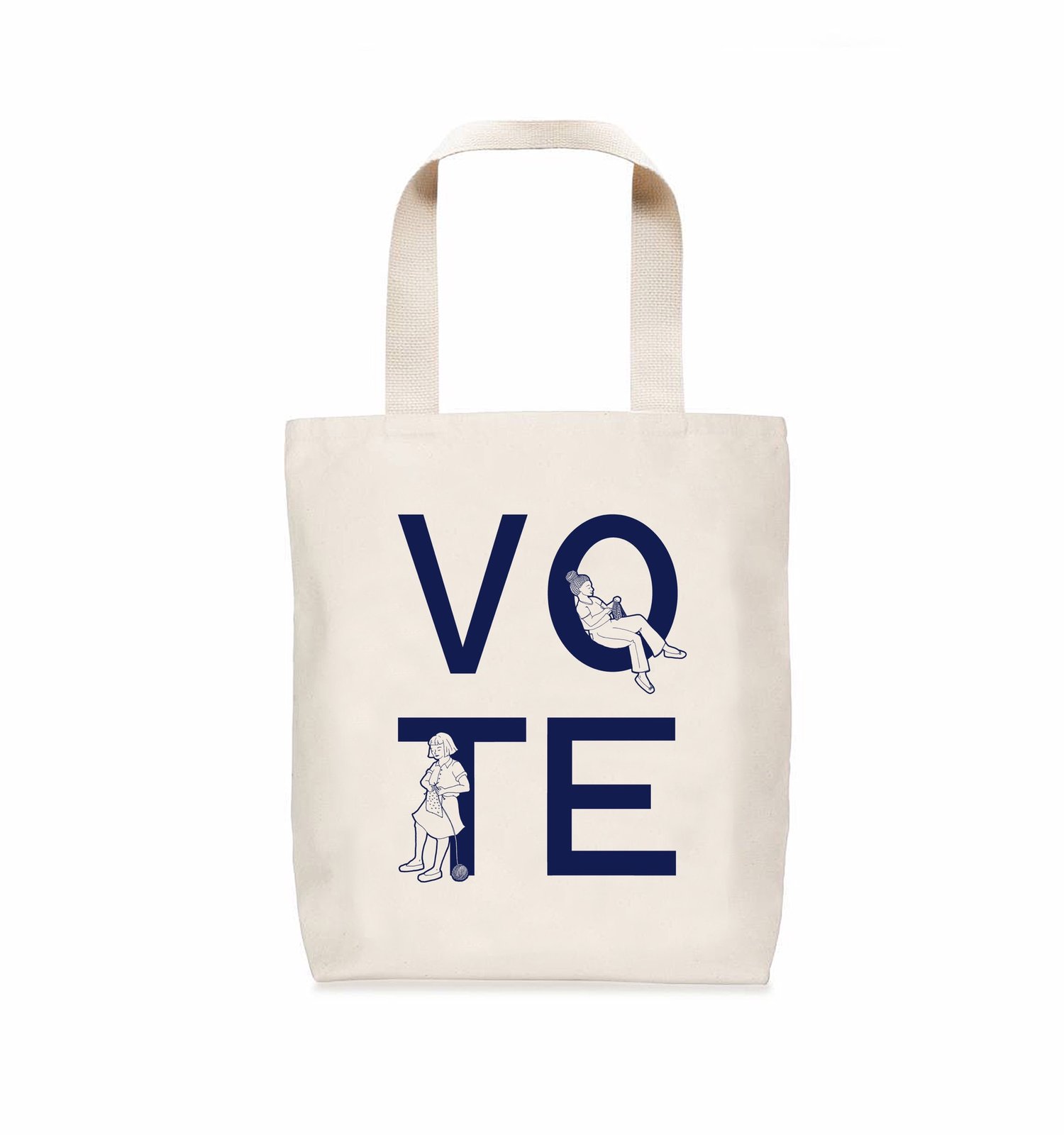 This is a preorder and will ship September 10.
This is a big election year and I hope that if you are able, you'll get out to vote! Why not do it in style and carry this tote with ya?
The ability to vote is a right, yet there are systemic hurdles that some face in order to exercise that right. We have a real opportunity this year to get the right leaders in office to fix this ("this" being...arm gestures broadly at everything) and one of the ways to do this is to ensure that we make it possible for everyone, who can vote, to vote.
To that end, 100% of the profits of this design will be divided equally to support Spread the Vote and Black Voters Matter. Spread the Vote helps obtain government-issued IDs for eligible voters and Black Voters Matter increases power in Black communities through voter registration, policy advocacy, and support in organization development (ie candidate development/network development.)
Measurements are: 16 1/2" wide x 17" high x 6" gusset.
This tote bag is made and screen printed in the USA.