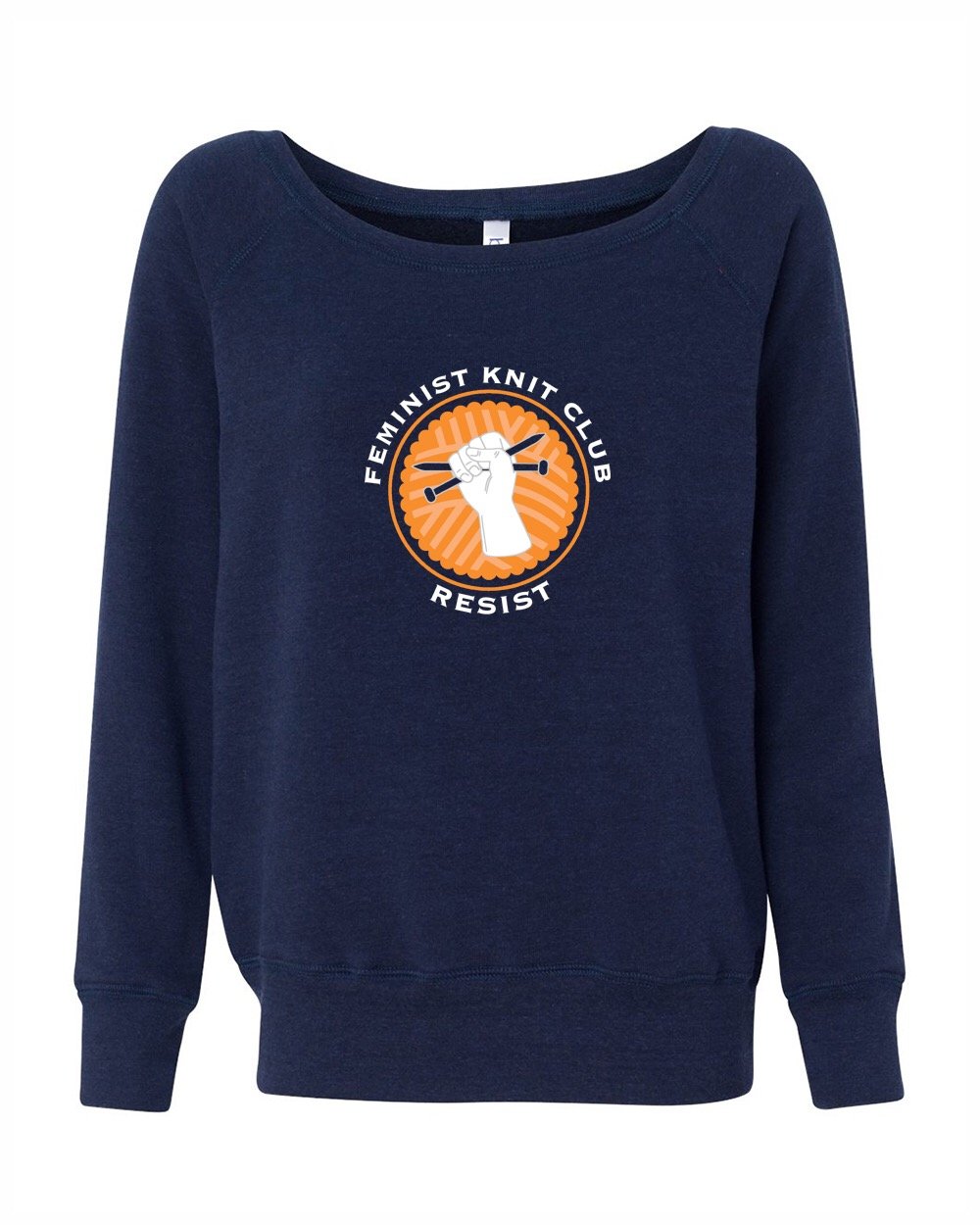 PRE-ORDER Feminist Knit Club Wide Neck Sweatshirt
This item is a PRE-ORDER and will ship Oct 8.
I live in my sweatshirts and searched for the perfect one to offer this design on. The wideneck, women's sweatshirt is incredibly soft to the touch and the perfect shade of heathered navy to compliment all of your knitted accessories!
Fiber content: 50% poly, 37.5% cotton, 12.5 % rayon