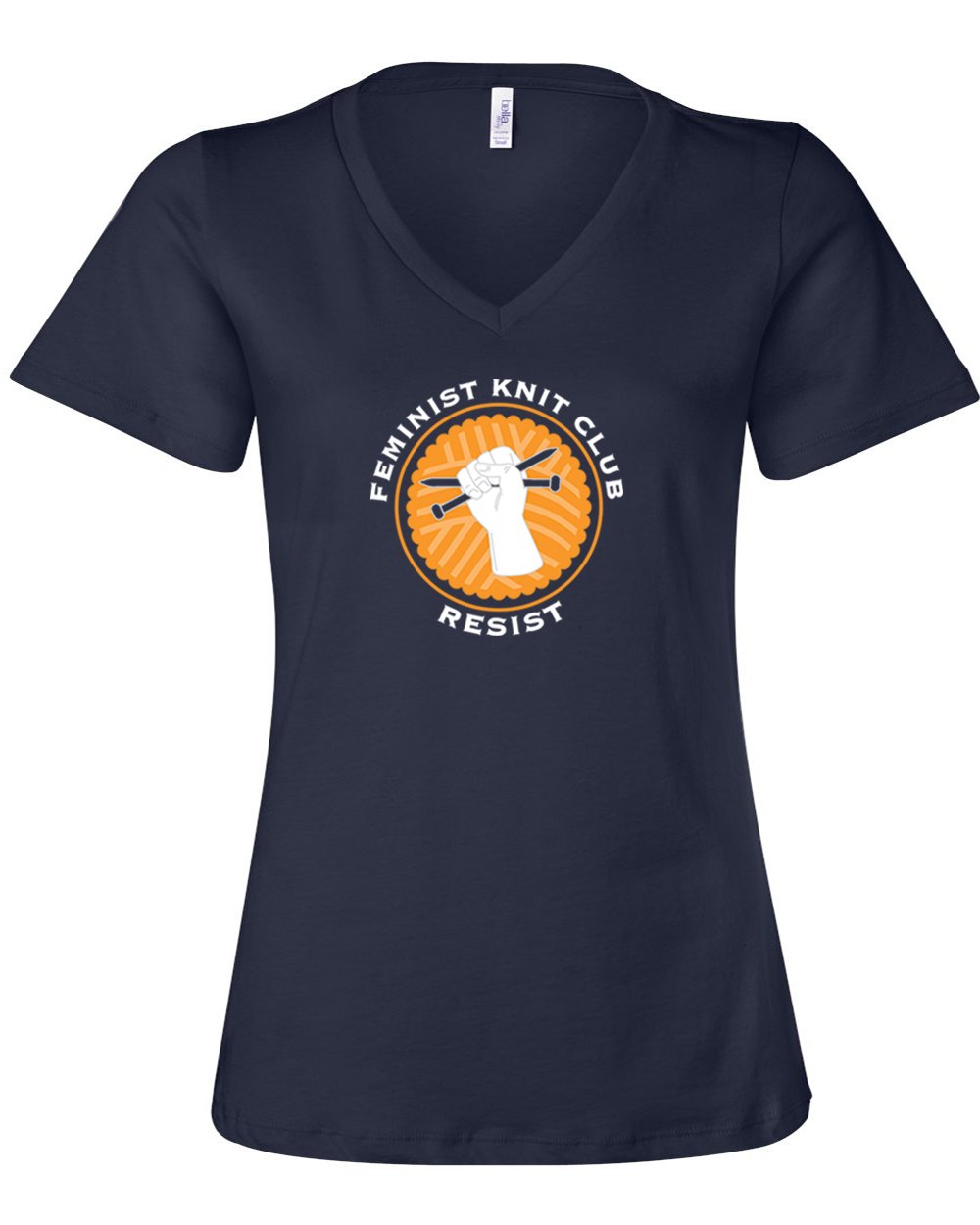 Navy V-Neck Feminist Knit Club - Relaxed Women's Tee
This is a women's cut navy vneck relaxed fit tees in 100% combed and ring-spun cotton.
Context: As you know, our current US government is passing policies and nominating officials who set back the progress made to the rights of women, LGBTQIA, and minorities. I would like to use the profit from this sales of this tee to impact long term change. Therefore, I will donate 100% of the profits to progressive candidates to help elect them to our government.