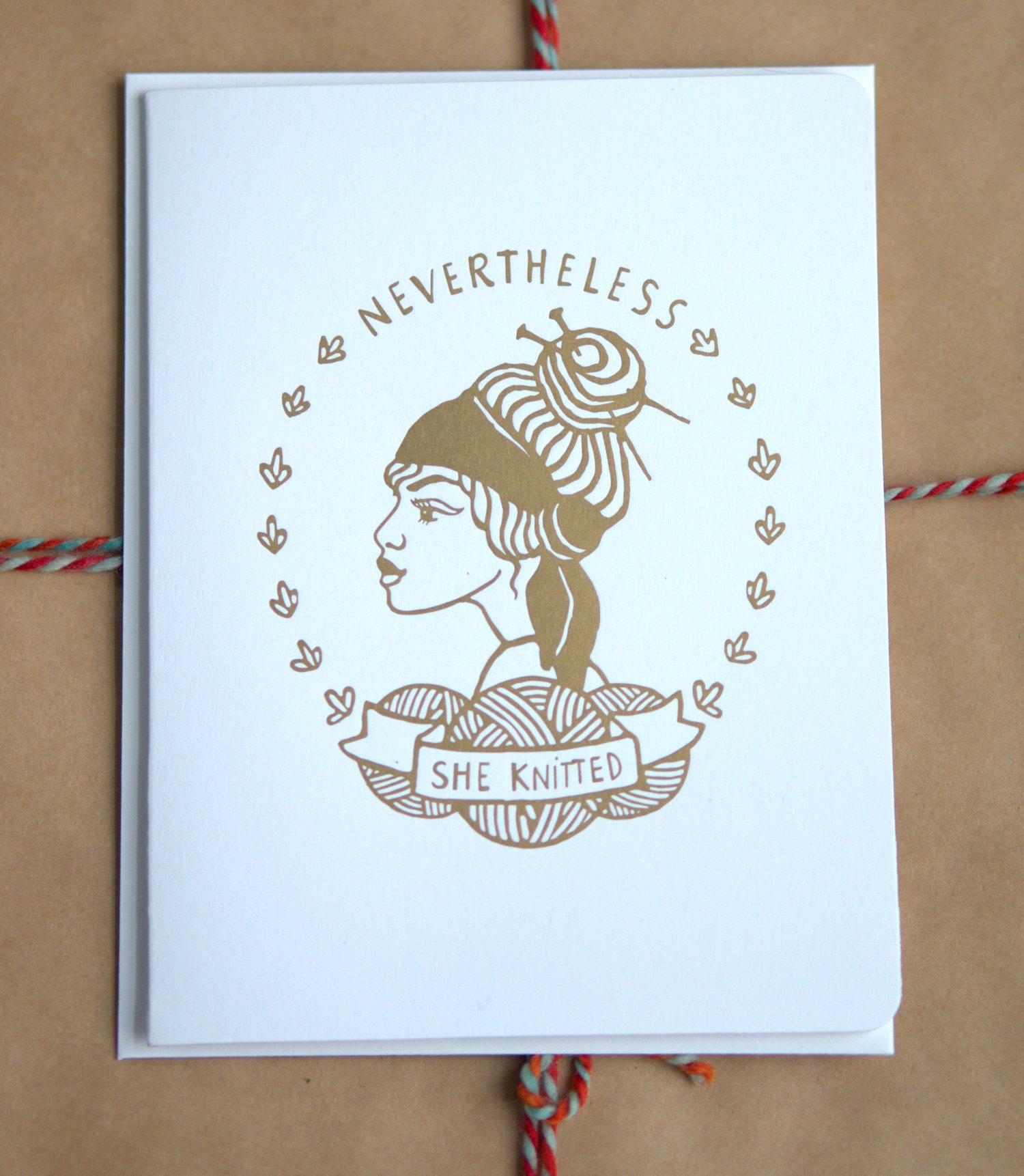 Nevertheless She Knitted - Gold Letter Press Cards
Stay golden, friends.
We are stationery junkies over here and knew we needed some letter press cards in our portfolio! We used gold ink to make the design pop.
We think you're golden.
Measures 4.25 x 5.5 inches.
Each card is letter-pressed on archival paper and comes with a matching envelope.
Printed in Portland, Oregon.