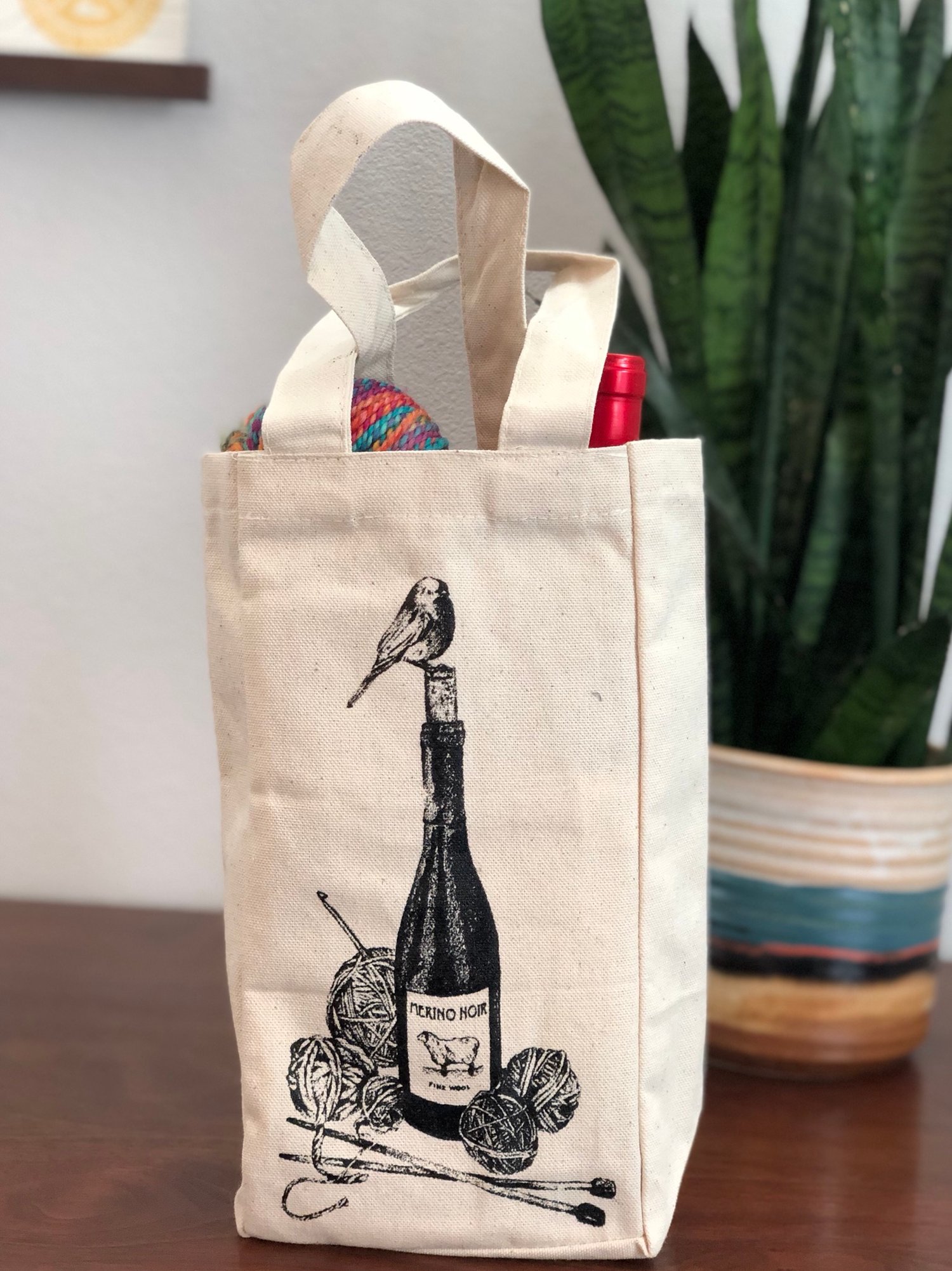 Merino Noir Wool + Wine Project/Wine Tote
It's pinot noir, I mean, merino noir! Limited edition wine bags, great for toting around both wool+wine. It's the pefect gift for your valentine/galentine and by that I mean YOU. Be your own valentine. Treat yourself.
This wine tote is 100% cotton canvas, has a collapsible, padded center divider to fit 2 bottles of wine, yarn, or your spindle!
Size: 5 1/2" x 10 1/2" x 3"