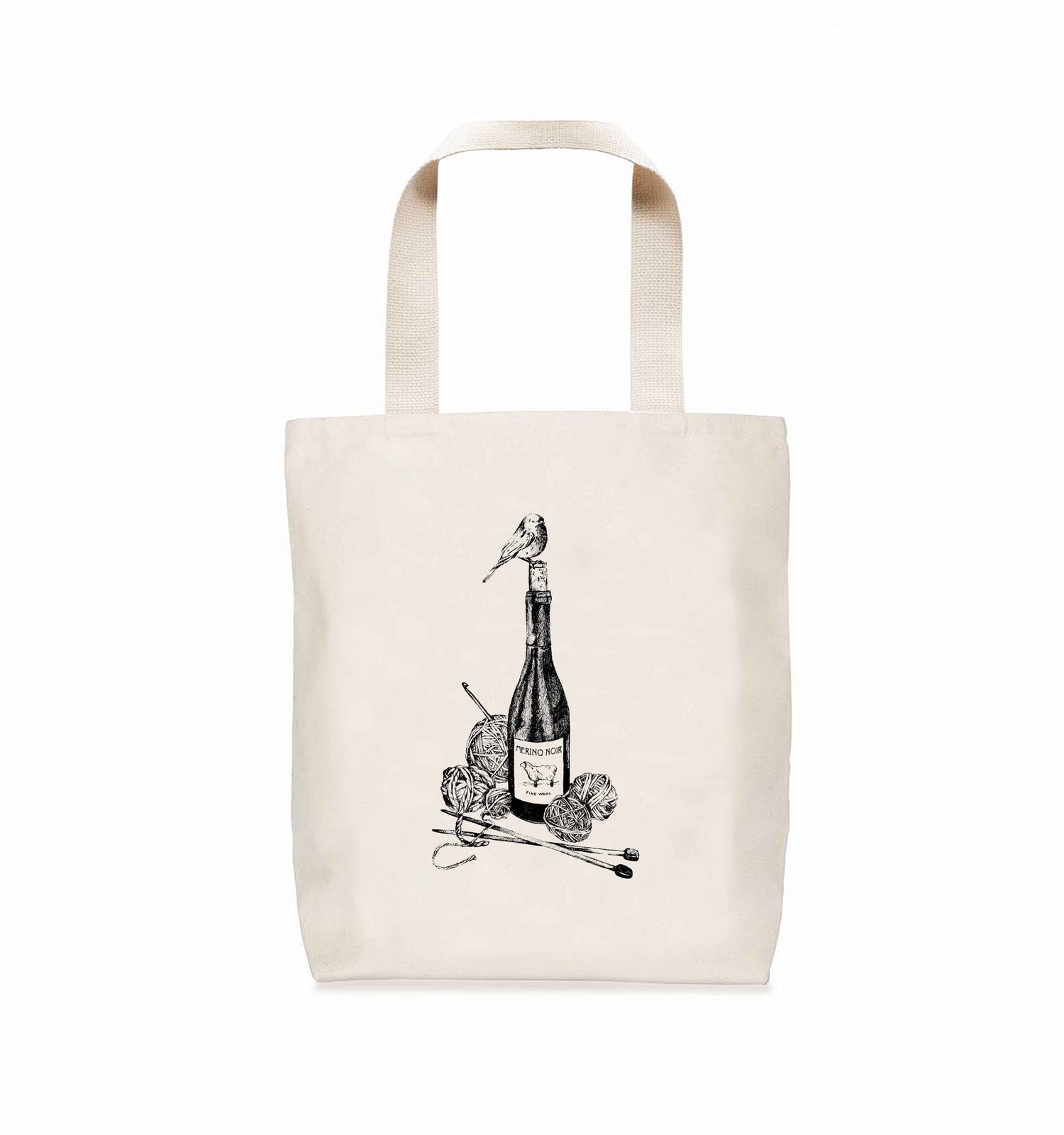 Merino Noir Wool + Wine Canvas Tote
Raise your hand if you are a fan of both wool + wine! Word on the street is that this tote can carry multiple bottles of wine plus your knitting/crocheting projects.
We looked everywhere for the perfect sized tote and found this lovely one, which is roomy enough for crafting projects, trips to the library, or farmer's market.
Measurements are: 16 1/2" wide x 17" high x 6" gusset.
This tote bag is sewn in San Francisco and screen printed in Portland, Oregon.