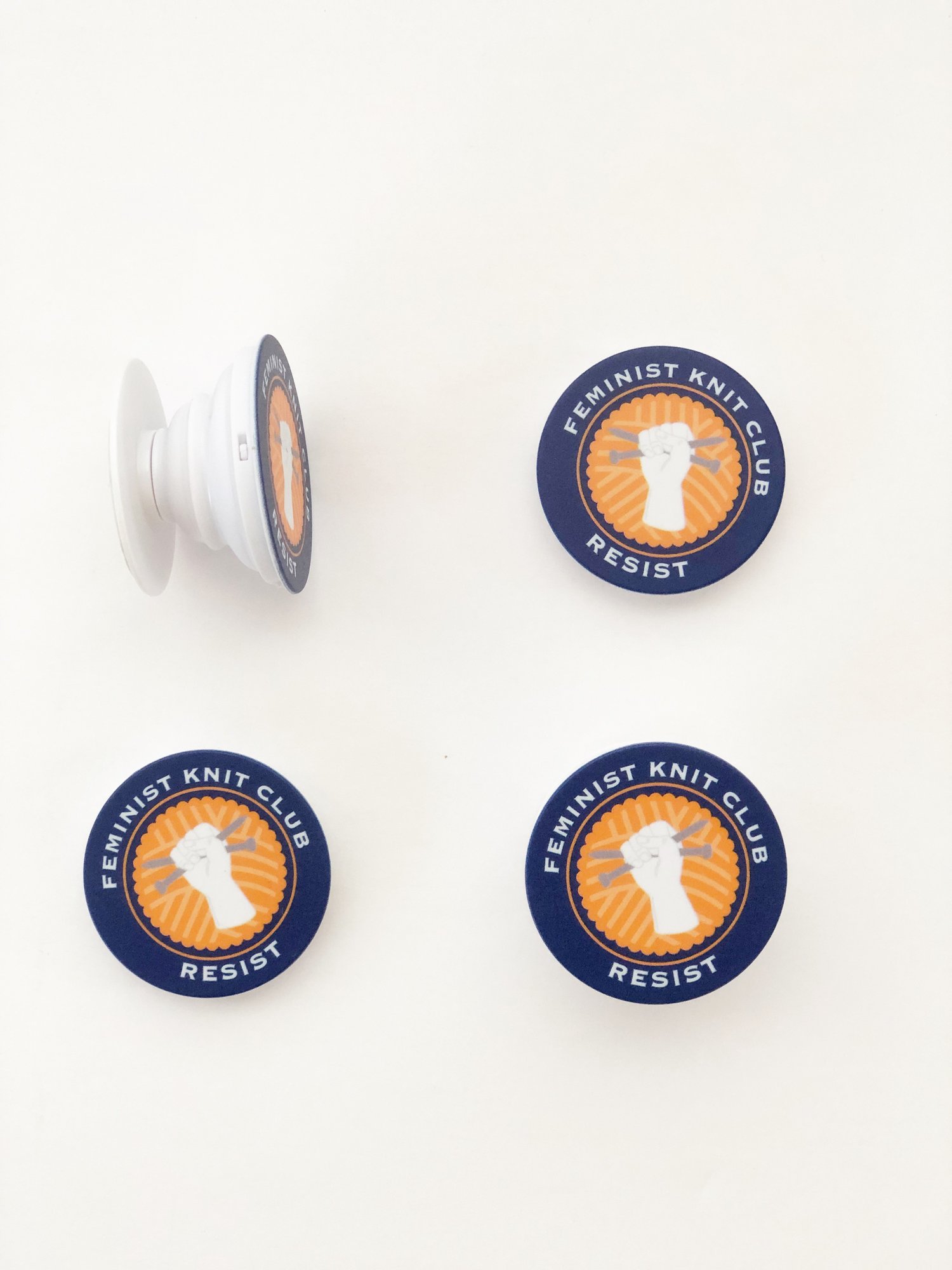 Feminist Knit Club Phone Grip/Stand
The first rule of Feminist Knit Club is that we let everyone know about the Feminist Knit Club! What better way to show your solidarity for your craft than to carry a small yet functional reminder on your phone.
If you are someone that stores their crafting patterns on their phone, this accessory was created with you in mind. This phone stand is 4 cms in diameter and 2 cms tall when fully open. Attach this to the back of your phone for an instant phone stand or a comfortable phone grip.
These phone grips come with an adhesive backing, and are not transferrable.